How to store luggage
Book online
Book the most convenient storage point
Drop off bags
Show booking and drop off luggage
Enjoy your day
Enjoy your luggage-free day
Storage points in Cancun
Customer's Reviews
Where can I store luggage in Cancun?
If you are on a short trip, traveling to Cancun, waiting for a late flight or train after check-out, and do not want to drag your luggage around, Qeepl Luggage Storage Points offers secure storage spaces. Bags, suitcases, backpacks, and even your coat are all securely stored until you want to retrieve them. You don't have to walk around Cancun with your belongings anymore!
Qeepl offers the most flexible and timesaving Luggage Storage solution in Cancun. Access our website or mobile application to find and book Luggage Storage near you. Every booking is covered with MX$20,000 worth of insurance, free cancelation, and online support. The price is only MX$99 per 24h/bag
How to store your luggage in Cancun
Qeepl's online booking system helps you find the nearest luggage storage point in Cancun to your current location. Locate and pick the desired storage point in a few clicks using our website or mobile app.
Following that, you will receive booking details, including the complete address and confirmation number. If you change your mind, no worries. You can cancel your booking before checking in.
Then come and show the booking details to our team while checking in. Enjoy your luggage-free day in Cancun!
Price
Best Luggage Storage in Cancun 2022
Its modern infrastructure, similar to Las Vegas, great hotels, resorts and plenty of nightlife, make Cancun one of the most visited tourist destinations in the world. Located on the Yucatan Peninsula, right on the Caribbean Sea, this magnificent city is part of the Riviera Maya.
Located in the state of Quintana Roo, this city is the head of the municipality of Benito Juarez, in eastern Mexico. Cancun, in Mayan means: "Pot or snake's nest".
Visiting the beach is a great place to enjoy a great vacation with sand, sun, sea and a wonderful view… However, carrying our belongings and enjoying the beach becomes more complicated and you may wonder who will take care of our belongings? Where can I store my bag? Are there places where I can store my bag safely? The answer is yes! By using our luggage storage point services, you can store your luggage with complete confidence, so you can walk around town or the beach, without having to carry your luggage. We have a number of points located near you.
How to store your luggage in Cancun City?
Using the Qeepl online system, you can find the closest point to where you are currently located. Choose your preferred drop-off point from your cell phone either from your browser by accessing our website or by downloading our application.
As soon as you have made your reservation, you will receive your confirmation number, address and details of the location you selected. If you decide not to use the service, you can cancel it without any problem.
With no luggage to carry, you can enjoy Cancun, hands free!
Where to eat?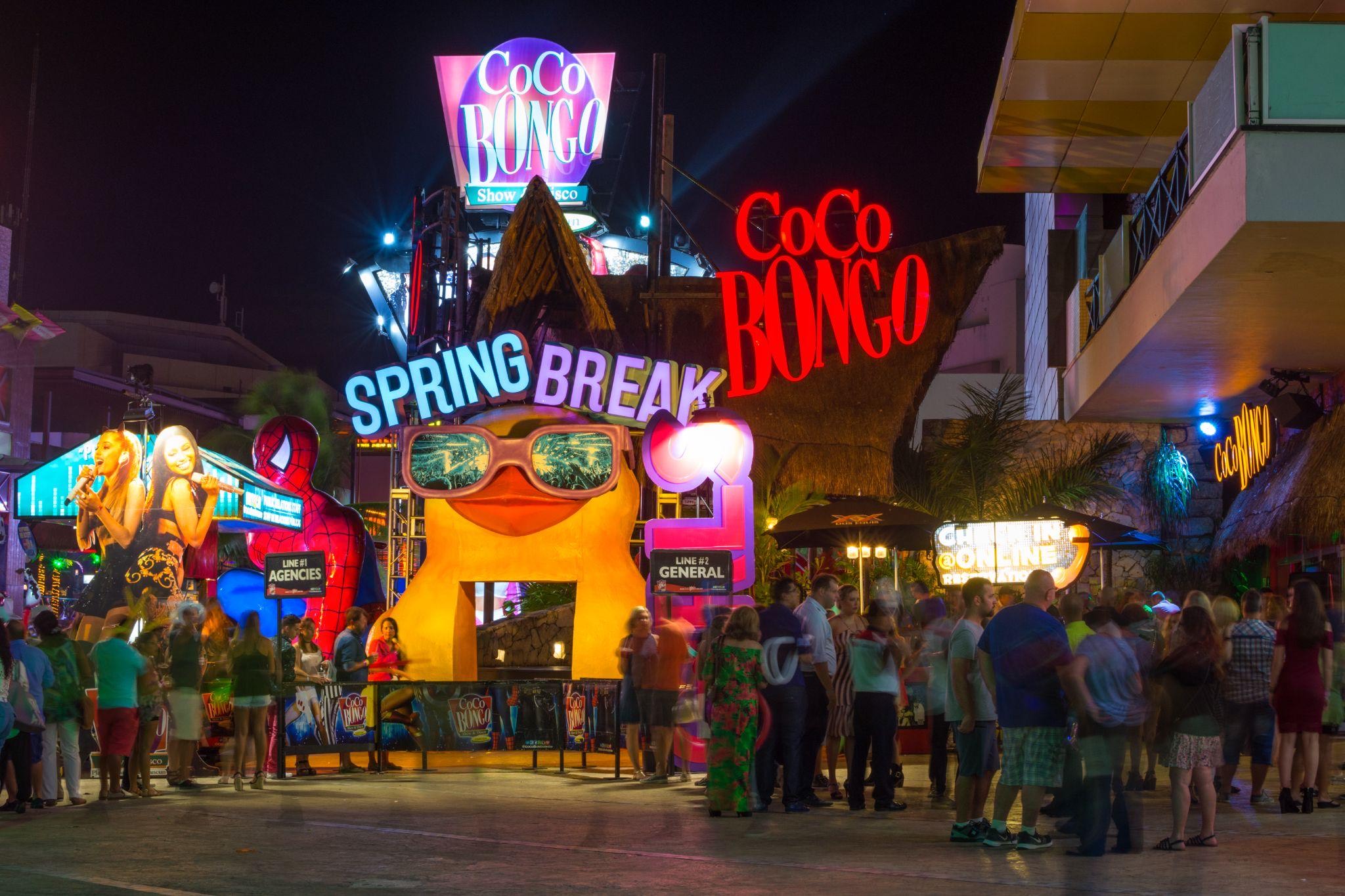 The city's beautiful beaches are not the only thing that makes a Cancun vacation memorable. There are many other activities to enjoy during your stay in the city. You can eat a variety of food, both traditional and international, as well as drink delicious cocktails and dance the night away, there is plenty of nightlife to enjoy.
In this vibrant and lively tourist city, we mention places to eat, as well as nightclubs for you to dance and enjoy the lively nights in Cancun.
Restaurants
Divina Carne: Churrascaria, Brazilian, Latin.

Restaurante Cielo y Tierra: Mexican, coffee, international.

The White Box GastroBar: Mexican, Seafood, Spanish.

Kai: Japanese, Seafood, Sushi.

Bacoli Tratoria: Italian, Mediterranean, European.

Harry`s Cancùn: Churrascaria, Seafood, Contemporary.
Discotheques:
Coco Bongo

Mr. Frog`s

Mandala

The City

Palazzo

La Vaquita

Congo Bar
What places to visit in Cancun?
Undoubtedly, Mexico is a country that enchants for its wonderful cultural and natural heritage, music, food, archaeological monuments, the warmth of its people and its Mayan history, at that time, was the most advanced civilization of the continent, which makes it such an attractive destination for tourists. Cancun is the place you will want to return to again and again, because it has so many attractions to visit, that it is difficult to know which one to choose, that is why we will name the most popular and recognized sites that you can not miss.
The Mayan ruins

Kukulcan Avenue

Tortuga Beach

Dolphin Beach

Caracol Beach

Mujeres Island

Cancun Mayan Museum

Nichupte Lagoon

Crococun (Zoo)

Subway Secret River

Garrafon Park

Underwater Art Museum
FAQ
Can you tell me the address?
Where are my items stored?
How to cancel my booking and get a refund?
How to extend my booking?
Can I make a booking at one location and arrive at another one?
Can I pay at the Storage Point?
What is the nearest luggage storage to me in Cancun
Luggage Storage Cancun