Luggage storage Santa Monica Pier
Store your luggage near Santa Monica Pier for just $4.90 per 24h/bag
How to store luggage
Book online
Book the most convenient storage point
Drop off bags
Show booking and drop off luggage
Enjoy your day
Enjoy your luggage-free day
Storage points near Santa Monica Pier
Customer's Reviews
Where to store luggage near Santa Monica Pier?
Are you looking for secure luggage storage near Santa Monica Pier? We understand how much you enjoy getting around Los Angeles, so we want to make it as easy as possible for you!
Qeepl provides a practical and affordable solution for luggage storage near Santa Monica Pier. For $4.90 per 24h, you can store bag, suitcase, backpack or even jacket in one of our storage points in Los Angeles, including several places near Santa Monica Pier.
Please choose from our network of hotels, boutiques, and stores, all accredited by the Qeepl team!
Book a luggage storage near Santa Monica Pier
Your Los Angeles visit is about to end but your B&B or hotel does not allow you to store your suitcases after check-out? No problem! We have instructions for the last day of the most fantastic holiday you have ever had! Use our website or download the Qeepl app and book a place at our luggage storage point near Santa Monica Pier to enjoy your day!
If you don't have time, don't worry about it! Our service is fast, safe, and reliable. If you want to know more about us, please feel free to contact us. Qeepl is an efficient luggage storage network all over the country, which can simplify your travel and life!
Price
Santa Monica Pier luggage storage 2022
The city of Santa Monica borders Los Angeles on three sides. It is famous for the Santa Monica Pier, which includes an amusement park, an aquarium, and the Looff Hippodrome Carousel. Santa Monica is located on Santa Monica Bay, a bay to the west of Los Angeles, and its beach and nearby Palisades Park offer beautiful views of the Pacific Ocean. Downtown is home to the Bergamot Station art complex, home to numerous art galleries, including the Santa Monica Museum of Art. Santa Monica is about an hour from Los Angeles Union Station in downtown La and about 13 minutes from Los Angeles airport in Downtown LA.
Store your bags quickly and easily with Qeepl. Use our luggage storage near Santa Monica. Our trusted staff will keep your luggage safe while you drive off and explore the city without weights. So often, our bags prevent us from visiting places. Never let that be the case again! Visiting a Santa Monica place with your hands-free is a whole new experience! We have no size restrictions and safely store any size and type of baggage. To ensure a pleasant experience after leaving your hotel room, you can easily book our luggage storage service online from within walking distance of your location. All of our storage points have been approved by a member of our team. A secure area is reserved for luggage which is accessible only by staff!
Where to eat?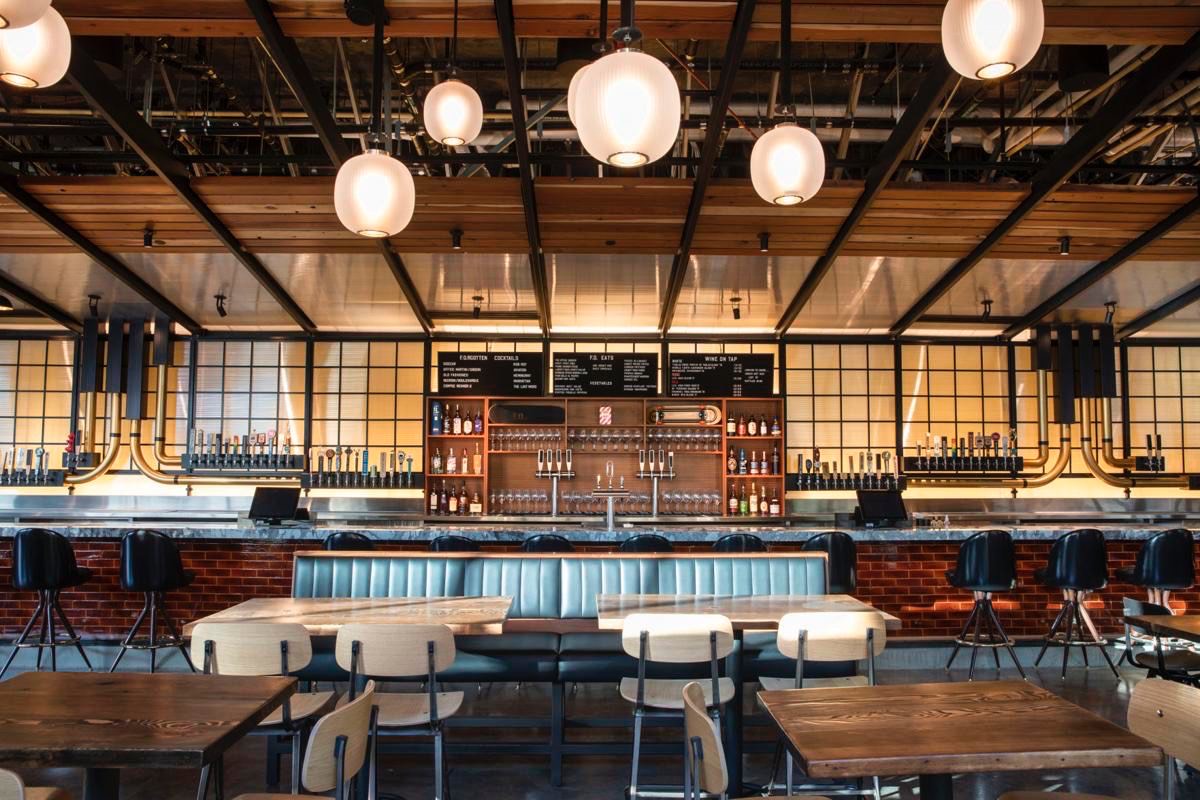 With restaurants orchestrated by already famous chefs and others by rising stars of gastronomy, Santa Monica is a true Mecca of good food.
Chinois on Main, the restaurant where Wolfgang Puck launched "fusion" cuisine.

Michael's Restaurant, by Michael McCarthy, has been a landmark of Californian cuisine since 1979.

Josiah Citrin's Michelin-starred restaurant, Mélisse, which offers superb Kagoshima Wagyu beef tenderloin.

Taste irresistible creations (don't miss the maple syrup and bacon cookies) for breakfast at the famous Huckleberry Bakery & Café, whose James Beard award-winning pastry chef Zoe Nathan.

Its pastries and desserts, such as chocolate and champagne pie, or toffee pudding, are also served at the Rustic Canyon Restaurant, which also offers dishes made with ingredients straight from the farm.

Even burgers are like no other in Santa Monica: at Chef Sang Yoon's Father's Office Pub & Restaurant, you'll taste a fabulously rich burger, topped with smoked bacon, caramelized onion compote, gruyere cheese, and Maytag blue cheese. But don't ask for ketchup. Sang Yoon won't let anyone ruin his masterpieces.
Attractions near Santa Monica Pier
Pacific Park. There are many activities and places to visit for adventure seekers and those who want to enjoy the natural environments. Pacific Park is one example where your family can have a spectacular time. As a family-oriented amusement park, it not only offers tons of entertainment options such as games and rides but also a number of shops and restaurants where you can order lunch or buy some clothes of your favorite brand.

Santa Monica State Beach. Santa Monica Beach is an example of a destination where all of your summer vacation dreams can come true. Located on the Pacific Coast Highway, the Santa Monica State Beach is 3.5 miles long and is the one-stop place for spectacular family entertainment. It contains an array of entertainment areas, including parks, playgrounds, bike paths, picnic areas, hotels, and restaurants. Close to the beach is the Santa Monica Pier, which has a history dating back to 1909 and boasts the historic Looff Hippodrome Carousel landmark.

Third Street Promenade. Third Street Promenade is an upscale entertainment and dining area in the heart of the city. It was developed in the 1960s when the three blocks of the street were transformed into a shopping center. The area became very popular with locals but underwent renovation and modernization in the 1970s, which led to the formation of Santa Monica Square and other attractions.

Flight Museum. The city is full of famous historical buildings and attractions that can help you enjoy the natural environment and entertainment centers. However, if you are a lover of military history, there is no better place for you to go than the Flight Museum. After being closed for almost a decade, it was reopened to the public in 2012. Since then is visited by dozens of people, including tourists who will appreciate the aviation history and its many exhibits focused on Southern California. Visitors benefit from a number of things to do in the Museum of Flying.
FAQ
Can you tell me the address?
Where are my items stored?
How to cancel my booking and get a refund?
How to extend my booking?
Can I make a booking at one location and arrive at another one?
Can I pay at the Storage Point?
What is the nearest luggage storage to me near Santa Monica Pier