How to store luggage
Book online
Book the most convenient storage point
Drop off bags
Show booking and drop off luggage
Enjoy your day
Enjoy your luggage-free day
Storage points in New York
Customer's Reviews
Where can I store luggage in New York?
If you are on a short trip, traveling to New York, waiting for a late flight or train after check-out, and do not want to drag your luggage around, Qeepl Luggage Storage Points offers secure storage spaces. Bags, suitcases, backpacks, and even your coat are all securely stored until you want to retrieve them. You don't have to walk around New York with your belongings anymore!
Qeepl offers the most flexible and timesaving Luggage Storage solution in New York. Access our website or mobile application to find and book Luggage Storage near you. Every booking is covered with $1,000 worth of insurance, free cancelation, and online support. The price is only $4.90 per 24h/bag
How to store your luggage in New York
Qeepl's online booking system helps you find the nearest luggage storage point in New York to your current location. Locate and pick the desired storage point in a few clicks using our website or mobile app.
Following that, you will receive booking details, including the complete address and confirmation number. If you change your mind, no worries. You can cancel your booking before checking in.
Then come and show the booking details to our team while checking in. Enjoy your luggage-free day in New York!
Price
Best Luggage Storage in New York 2022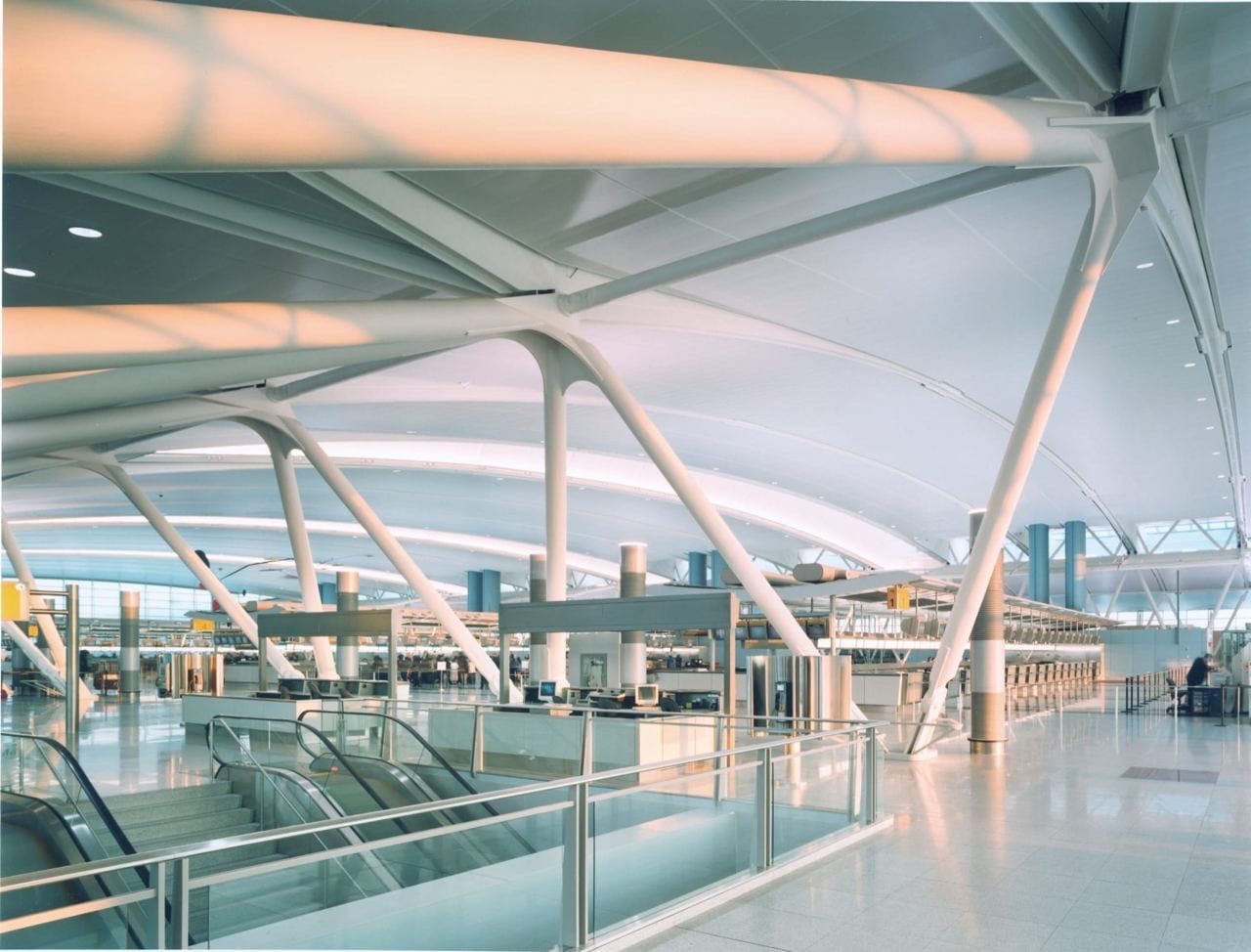 New York is home to more than eight million people, which means 1 in 38 people in the United States considers NY their home. More than 800 languages are spoken in New York City, making it the most multilingual city globally. 4 out of 10 households speak a language other than English.
A city that never sleeps. It is also known as the Big Apple. Gotham, New York City, has many nicknames. It has 10! That is just one of many facts. About New York City, we will discover the fascinating, bizarre details of this iconic city.
We are the leading Luggage Storage in New York and have baggage storage facilities near the most significant airports of NYC. We use a pre-booking system to keep track of supply and demand. It helps you to locate and pick the desired storage room in a matter of seconds. Following that, you will receive all booking details by mail and in your account. Present the details to our team while checking in your luggage. We know exactly when you arrive. Also, it ensures the availability of storage capacity. If you are looking for the best bag storage service near an airport in NYC, below are a few of the major airports:
Train Stations
Trains are a great way to travel throughout New York City. For travelers, taking trains offers travelers a significant chance to explore the city. However, if you plan to travel to the city by train, it might be inconvenient to carry your luggage around with you everywhere. Don't worry! Qeepl is here to keep your baggage safe.
We have a robust network of hundreds of hotels and local shops in NYC to keep your baggage safe.
Some prominent locations are:
Bus Stations
You can enjoy the bustling crowd of NYC while traveling by bus. It will take you through the scenic beauty of the city. NYC organises its bus network very well. That helps you travel to any destination faster. Since carrying your heavy luggage bag and boarding the bus every time isn't comfortable, we insist you take your essentials and leaving your baggage behind at Qeepl near the:
For pricing of luggage storage in NYC, Qeepl believes in giving our customers plenty of options of luggage location. So we've got you covered whether you're looking to store the luggage for a few hours, days, or months. The pricing is based on per item and no restriction on sizes.
Where to stay?
There are locations in New York for almost any interest, whether theater, architecture, nightlife, or food. Here are a few places we recommend that can make your stay unforgettable.
Where to eat?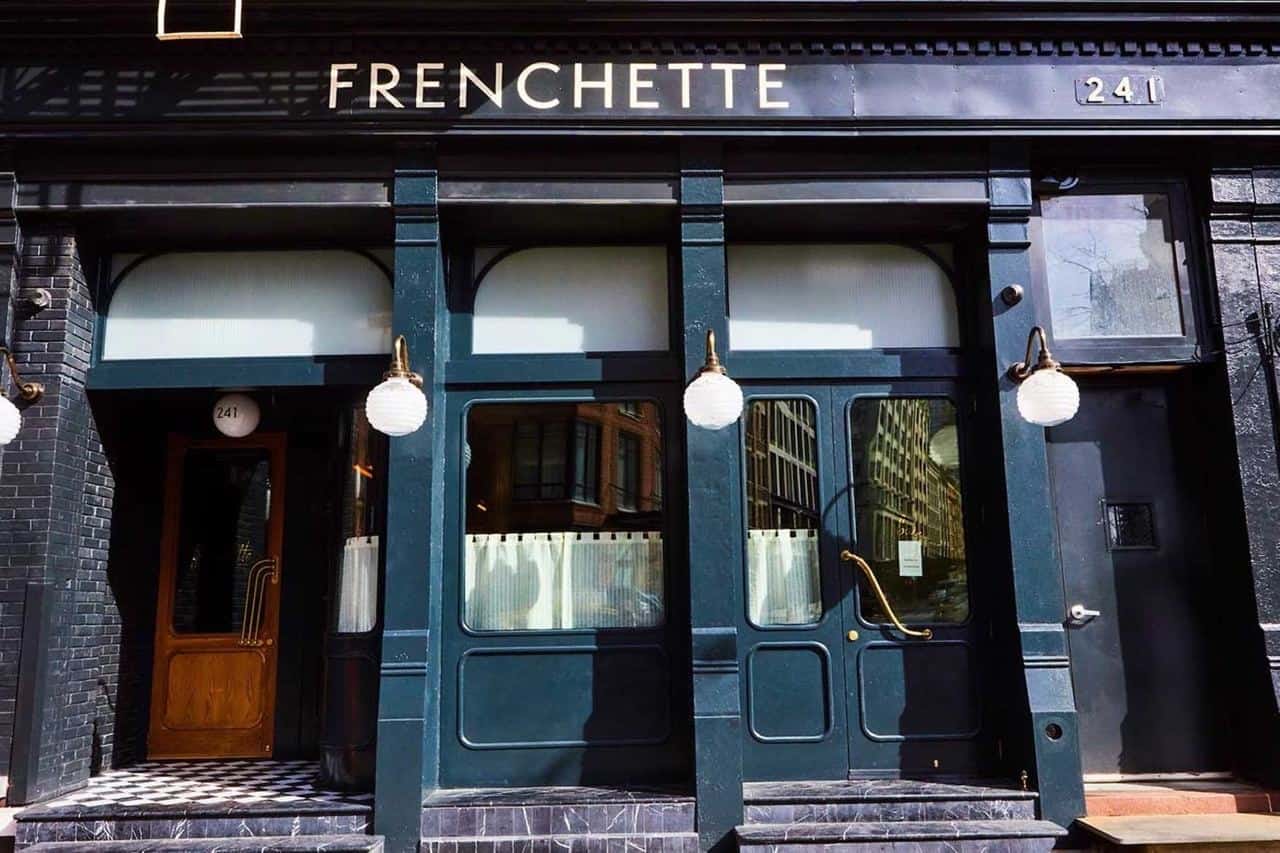 Do you want to make the best out of this city? One of the best things about New York City is the richness of its inhabitants. And, there's no better way to get a taste of the city's melting pot than with its cuisine. Keep your bag in the safe locker at the luggage storage location and enjoy the most delicious meal. Most of the places wouldn't be more than an hour away from your hotel. Some of the best places to eat you can't miss are:
Faicco's Italian Specialties. They are the finest Italian heroes. The house-made pesto, the chicken cutlet with mozzarella, and the massive Italian sub are must-try. If you are at Bleecker St, then visit this place for delicious Italian Ćusine. Put your suitcase in the hotel locker and have the best food here.

Price: $$

Open hours: 9 AM–6 PM

Address: 260 Bleecker St, New York, NY 10014, United States

Cocoron. A 4-min walk from the New Museum, this casual little spot serves the best Soba in the city. You will surely fall in love with their Soba.

Price: $$

Open hours: 12–10 PM

Address: 16 Delancey St, New York, NY 10002, United States

Frenchette. If you are at West Broadway and want to have a big night out, this is the place. Frenchette is a modern French brasserie in Tribeca. The duck frites, rotisserie lobster, and whole roast chicken are all delicious.

Price: $$$

Open hours: 12–9:30 PM

Address: 241 W Broadway, New York, NY 10013, United States
Where to go?
New York, one of the world's biggest cities, is still a flurry of activity. However, there is no end to famous sights around the corner. Indeed, it is never enough time to see them all. Most of the attractions in this happening city are within walking distance. Sometimes, you can take a short train ride away—rendering sightseeing in this city a breeze.
The Statue Of Liberty. The Statue Of Liberty is one of the most popular attractions in New York City. Here, you'll want to make sure that you use the luggage storage and pick the suitable tour, ferry, or guide. The boat crossing to Liberty Island and Ellis Island is one of the most iconic ways to see the Statue of Liberty.

Bryant Park. Bryant Park is famous for its lush green gardens, situated in the center of Manhattan. 40th Street on the south, 42nd Street on the north, Sixth Avenue on the west, and Fifth Avenue on the east define Bryant Park. To get to 42nd St/Bryant Park, take the M, F, D, or B train or the seven train to Fifth Avenue. Take advantage of the luggage storage facility, and you can also walk one Avenue east from Times Square by taking the 1, 2, or 3 train.

Fifth Avenue: Fifth Avenue is a trendy street that connects the south and north sides of Manhattan and runs for 5 miles with 102 streets between 110th and 8th streets. It is known as "Millionaire's Row" because it is New York's best and most expensive shopping street. Take a 4 min walk from 34th St-Herald Square to have a gist of the beautiful tourist attraction. Some of the closest bus stations near 5th Avenue in Manhattan are:

Madison Av/E 37 St is 168 yards away, 3 min walk.

5 Av/W 40 St is 143 yards away, 2 min walk.

W 37 St/5 Av is 94 yards away, 2 min walk.

Brooklyn Bridge. Walking across the Brooklyn Bridge, either from the convenient location of Brooklyn to Manhattan or the other way around, is one of the most iconic walks in the city. There are luggage storage options here. Use our luggage storage app and safely keep the baggage.

Times Square. At the intersection of Broadway and Seventh Avenue in New York City's Midtown Manhattan, Times Square is a significant neighborhood, entertainment center, tourist destination, and commercial hub. Use the storage space to keep your baggage at some of the closest stations to Times Square are:

6 Av/W 45 St is 342 yards away, 5 min walk

Times Sq - 42 St [N, Q, R, S,1,2,3,7,7x] is 242 yards away, 4 min walk

7 Av/W 44 St is 62 yards away, 1 min walk

The Empire State Building. The Empire State Building is an Art Deco skyscraper in the heart of New York City's Midtown Manhattan. First, store your heavy luggage at the storage location. Then, take either 3, 2, or 1 train to Penn Station, then walk east two blocks to see the iconic beauty standing tall right in front of you. The Empire State Building is located on 338th Avenue between 34th and 33rd streets.

The Metropolitan Museum of Art. The Metropolitan Museum of Art in New York City, also known as "the Met," is the country's largest art museum. Its permanent collection, which is divided into 17 curatorial departments, contains over 2 million works. There is a bag storage facility here. And then, take the bus stations near The Metropolitan Museum Of Art in Manhattan.

Central Park. Central Park is a New York City urban park located between the city's Upper East and Upper West Sides.

The 1, D, C, B, and A subway lines stop at Columbus Cir (on the southwest corner of the park), and the C and B local trains continue along Central Park W, stopping at 110th St, 103rd St, 96th St, 86th St, 81st St (on the Upper West Side under the Natural History Museum), and 72nd St.
FAQ
Can you tell me the address?
Where are my items stored?
How to cancel my booking and get a refund?
How to extend my booking?
Can I make a booking at one location and arrive at another one?
Can I pay at the Storage Point?
What is the nearest luggage storage to me in New York
Luggage Storage New York