How to store luggage
Book online
Book the most convenient storage point
Drop off bags
Show booking and drop off luggage
Enjoy your day
Enjoy your luggage-free day
Storage points near Penn Station
Customer's Reviews
Where to store luggage near Penn Station?
Are you looking for secure luggage storage near Penn Station? We understand how much you enjoy getting around New York, so we want to make it as easy as possible for you!
Qeepl provides a practical and affordable solution for luggage storage near Penn Station. For $4.90 per 24h, you can store bag, suitcase, backpack or even jacket in one of our storage points in New York, including several places near Penn Station.
Please choose from our network of hotels, boutiques, and stores, all accredited by the Qeepl team!
Book a luggage storage near Penn Station
Your New York visit is about to end but your B&B or hotel does not allow you to store your suitcases after check-out? No problem! We have instructions for the last day of the most fantastic holiday you have ever had! Use our website or download the Qeepl app and book a place at our luggage storage point near Penn Station to enjoy your day!
If you don't have time, don't worry about it! Our service is fast, safe, and reliable. If you want to know more about us, please feel free to contact us. Qeepl is an efficient luggage storage network all over the country, which can simplify your travel and life!
Price
Penn Station luggage storage 2022
Do you think about the security concerns and locker storage facilities? Is the question "Where can I leave my luggage in Penn Station" troubling you a lot? Do not worry. Qeepl offers the best service and helps passengers with convenient and secure luggage Penn station storage.
Pennsylvania Station, popularly known as Penn Station, is the country's seventh-busiest transit terminal with intercity commuters. Positioned in Midtown Manhattan between the 7th and 8th Avenues from 30th to 34th Street, this station is reachable by subway or bus. It is beautifully designed with Zodiac chandeliers, neoclassical architecture, and waiting rooms showing histories of transportation. There are a couple of entrances to the platform that is above ground. Wheelchair users can also enter through the seventh Avenue gates.
Penn Station is separated into three main concourses. It consists of numerous New York City areas and covers the entire city. So, you can seamlessly visit some of the most fabulous places in New York with Penn train and bus stations.
Penn Station is an inescapable feature of New York City, whether you're arriving or departing with several local and regional train and bus lines. This hub has many luggage storage options that will allow you to enjoy New York without having to carry your baggage everywhere.
Where to eat?
Hungry while looking at the beautiful Penn Station? Then, have some yummy snacks in these popular places near Penn union Station.
Keens Steakhouse. This classic New York steakhouse prepares the freshest and delicious meat. Try their mutton chop with some stir-fried mushrooms and their iconic burger.

Address: 72 W 36th St, New York, NY 10018, United States
Price range: $$$$

Turntable Chicken Jazz. Order spiral-shaped potato, a Twister from Turntable Chicken Jazz.

20 W 33rd St, New York, NY 10001, United States
$$

L'Amico. Do you love Italian food? This is a notable restaurant for pizzas and plates of pasta. Their white mushroom pizza is a must-try.

849 6th Ave, New York, NY 10001, United States
$$

Black Iron Burger. The Mushroom Truffle Burger and the Black Iron Burger are local's favorites.

245 W 38th St, New York, NY 10018, United States
$$

Friedman's. Friedman's has a large variety of gluten-free menus. So get a bite of some waffles, salmon salad, and fish tacos.

132 W 31st St, New York, NY 10001, United States
$$

Marta. Have a range of fantastic brunch food at Marta.

29 E 29th St, New York, NY 10016, United States
$$

Larb Ubol. Their Thai cuisines such as yen ta fo and Kao moo dang are the special ones.

637 2nd Ave, New York, NY 10016, United States
$
You can reach these places with a taxi or a bus.
What to do?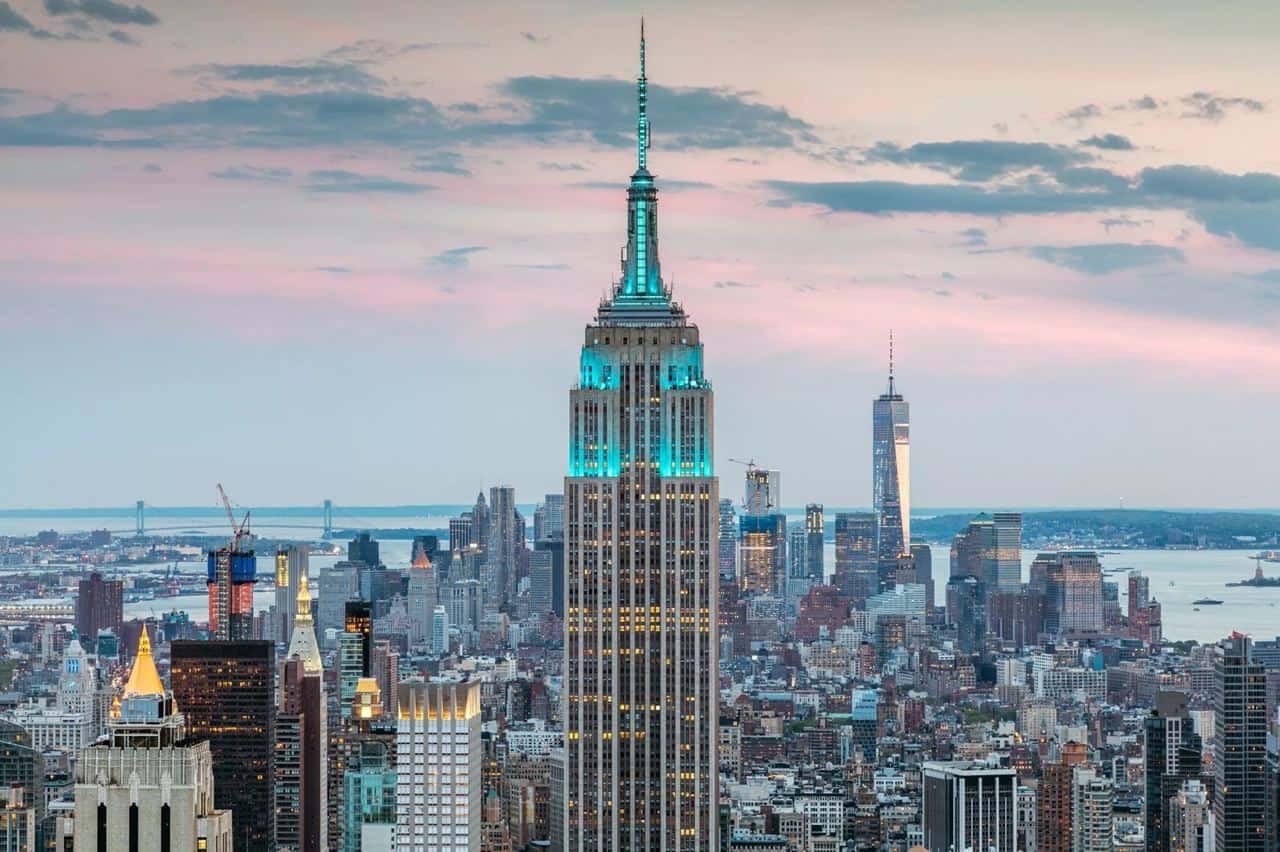 Penn Station has numerous attractions and includes a variety of exciting things to do. Since it is located in an accessible area, you will find a range of things to do during your free time.
Empire State Building. This monument, set in a prominent Manhattan location, is 172 miles away from Penn Station. From its 102nd floor, you can capture the 360-degree view of the beautiful New York City.
Bryant Park. It is a public park notable for its beautiful green landscape, seasonal floral splendor, and numerous leisure activities. The park is 2654 feet (0.5m) off to Penn Station. You can also spend your time in the New York Public Library here.
Times Square. Located 172 miles away from Penn Station, Times Square is the critical hub of the world's entertainment industry. There are a ton of free things to do here. For other activities, you will have to get a ticket.
Chelsea Market. Explore some unique items and dishes at low prices in this 0.8 mile far Chelsea Market.
The High Line. Because of its novelty, the elevated park in New York City is a famous walkway. This modern parkland is built on an old rail track and now boasts flowers, greeneries, and a stunning glimpse of the NYC cityscape.
Madison Square. This is a versatile entertainment venue. Many sports such as hockey, boxing, and recreation like concerts, circuses occur here.
Top of the Rock. Top of the rock features renowned golf courses, world-class cuisine, breathtaking sceneries, and many more.
Patrick's Cathedral. If you want to spend your time with some calmness, visit this church at a driving distance of 191 miles from Penn Station.
Manhattan Mall. If you are on a shopping spree, you can check out this place just 0.1 miles away from the train station.
Indeed it isn't easy to take your luggage and enjoy the tour. Thus, find a reliable luggage storage location with Qeepl and make the best out of your time at any hour!
FAQ
Can you tell me the address?
Where are my items stored?
How to cancel my booking and get a refund?
How to extend my booking?
Can I make a booking at one location and arrive at another one?
Can I pay at the Storage Point?
What is the nearest luggage storage to me near Penn Station