Are you planning to travel in this Covid 19 pandemic? You know that you have to be a little cautious to minimize any risk from this infectious disease. And that's why you are here.
So, let's look at these ten tips to make your travel a safe one.
According to CDC, fully vaccinated travelers are less prone to developing and transmitting COVID-19. Individuals can travel within the U.S. at minimal risk to themselves. However, if you're not fully vaccinated or are traveling with those who aren't — like kids under the age of 12, who are now exempt from the COVID 19 vaccine — you should postpone traveling.
Have not taken the vaccination shot yet? Are you traveling with an unvaccinated person? Then, you must know that both of you are at a high risk of getting infected with the coronavirus. Perhaps, people with a weakened immune system are still susceptible to COVID-19, despite having been vaccinated.
So, go for a COVID-19 test before the trip. So, you can also carry a certificate with you and present it when necessary.
Obtaining a negative COVID-19 test result lowers the chances of unintentionally bringing the disease to your way.
Even if you've been vaccinated, it's still a good idea to check COVID-19 numbers in your area. If they're high, you're more likely to get COVID-19, as this "comeback" coronavirus outbreak is uncommon and generally minor. This also stands true if you travel through an airline, train or bus, from an area where COVID-19 is spreading like a wildfire.
You should consider the risk of COVID-19 transmission at your destination for your travel safety. Even if you've been immunized, your possibilities of being ill in a COVID-19-infested area may increase.
Experts suggest driving being the safest mode of transportation for someone who hasn't been vaccinated because it significantly reduces contact with other individuals.
Air travel is also a pretty safe mode. At the airport and on the airplane, you still need to wear masks. Try to stay away from people as much as you can if you did not take the vaccine. Plus, keep your mask on almost the whole time, notably if other riders in your vicinity take off theirs.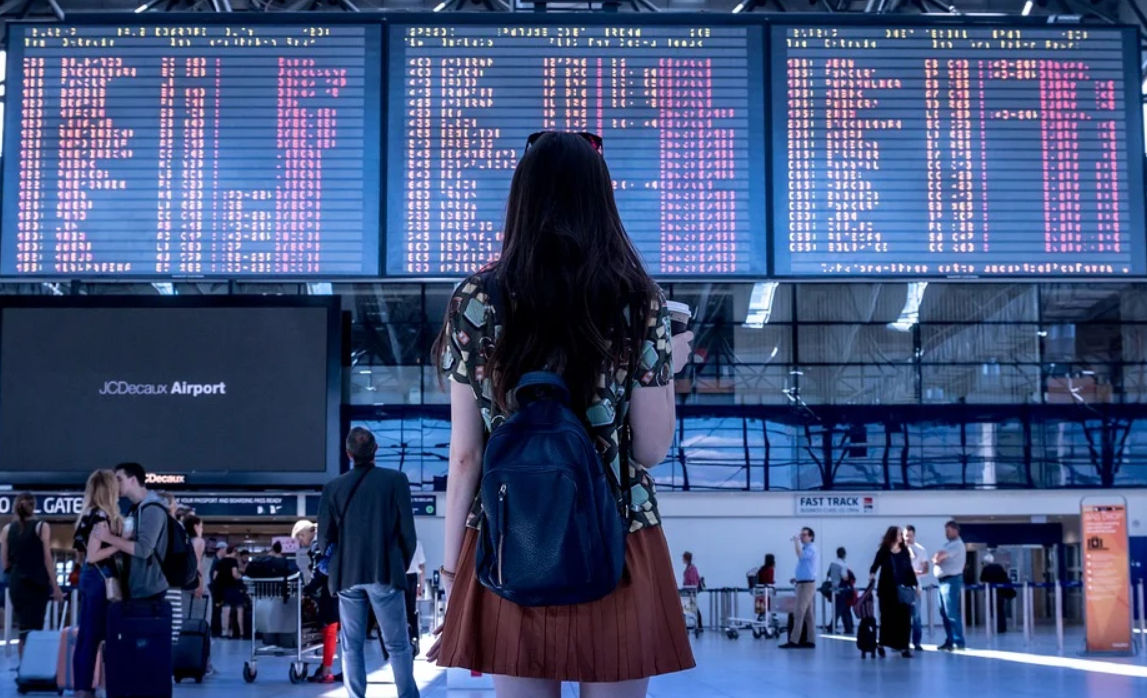 Unvaccinated people should practice extra caution when traveling by bus, as the vents will not be as reliable as those on flights.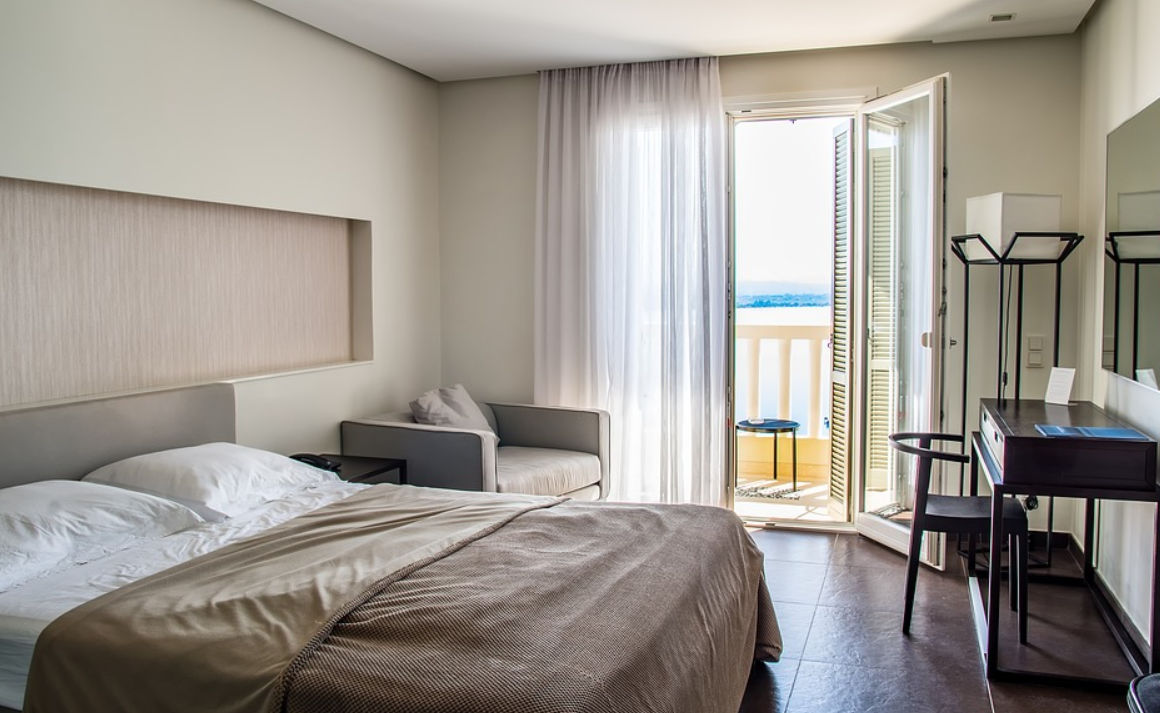 It's a good idea to maintain certain safety habits in your hotel suite. Open the room's windows once you reach or after the housekeepers visit the place for service. Sanitize the light fixtures, door handles, TV remote, as well as other high-touch devices with a disinfectant wipe. While there is a slight chance of catching COVID-19 from a surface, simple hygiene can help prevent coronavirus and other pathogens.
There are some essentials that you should bring with you on your travel day. Hand sanitizer (with at least 60% alcohol by volume), disinfecting wipes, disposable gloves, napkins, and a face mask must all be on the checklist. These things can aid in maintaining a certain standard of hygiene. Further, this will also help prevent virus-breathing particles from coming into touch with you.
As per the CDC guidelines, those who have taken the vaccine can freely dine and stay maskless indoors. Nonetheless, other experts urge caution, mainly if the COVID-19 ratio in your destination is high.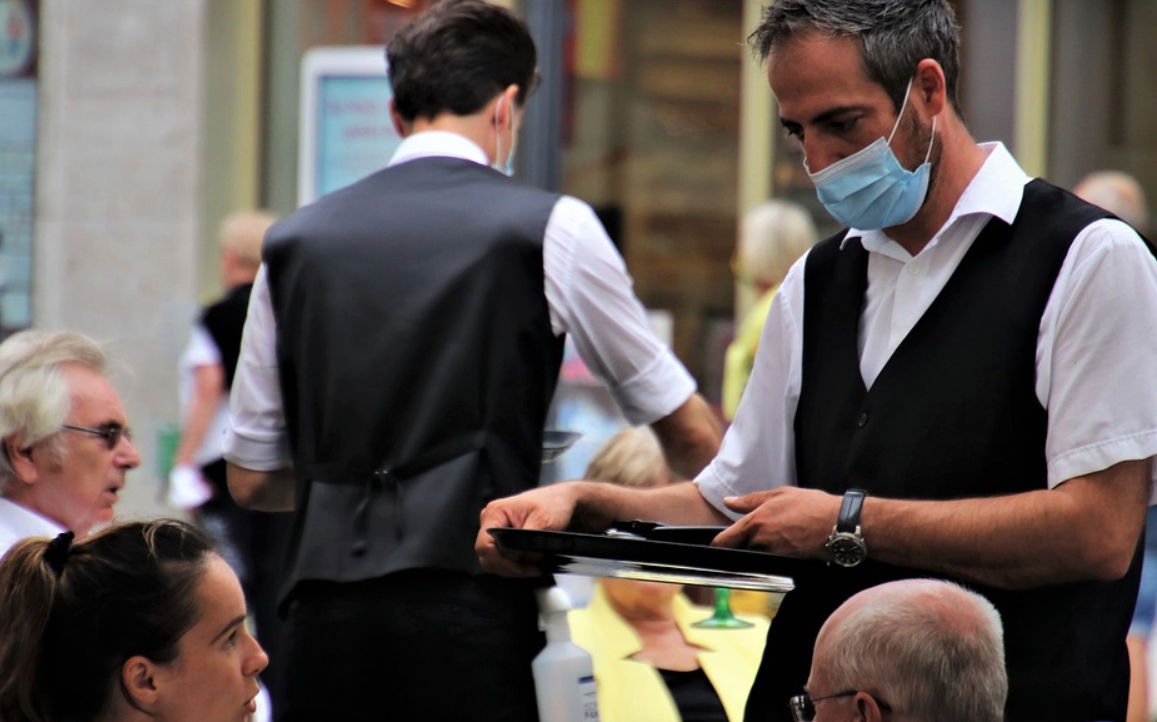 Seek to depend on automation as much as possible.

After obtaining your boarding pass, wash your hands.

When it comes to food and retail shops inside the airport, avoid touching joint surfaces. Keep a proper social distance from workers, and use contactless payment alternatives whenever possible. Your social distancing should be a minimum of six-foot or more.
This is the most crucial point to remember. Most of the time, we stress how to shield ourselves from the illness, yet we don't consider how to stop it from propagating. Before going outside, the CDC recommends waiting at least 24 hours once a fever has totally dissipated. It's better to check once with the doctor if you have any more COVID-19 symptoms.
Many of us haven't gone on a trip since this COVID-19 pandemic. So, by following these travel safety tips, you can now pack your bags and enjoy.
But, traveling with many bags with you can be troublesome. So, use Qeepl's locker facility to store your luggage and roam hands-free. Don't forget to use masks and sanitize your hands. Also, avoid frequently touching your face when you are out.